This blog is written by our clinicians and aims to keep patients informed with up to date information on medical conditions.
The LGBT Community: Finding A Private Medical Clinic Responsive To Your Needs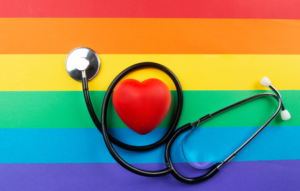 Over the years, we often consulted patients who have come to see us with various health problems who did not feel at ease disclosing their sexual orientation. We do not ask patients to fill in extensive forms, detailing everything from their sex, sexuality, religious beliefs and many more. We rely on good open medical practice and verbal communication.
Unless one belongs to the LGBT community, it takes an open minded, all rounded heterosexual clinician to consider and ask the right questions. Quite often, the LGBT community feels uneasy about disclosing their sexual orientation, out of fear of how the doctor may react, look at them, dismiss or avoid dealing with their issues or worse be ignorant of the particular health issues affecting the community.
Sexual Health
Not making assumptions and passing judgments on one's sexuality is key to a good clinician. Questions on sexual practices and number of sexual partners may cause discomfort to the patient and questions should be handled with sensitivity. However this should not be at the risk of taking an inadequate history and appropriately assessing one's health risk and health condition.
The doctor must be comfortable talking about sex. Must be comfortable to enquire about the sex and number of sexual partners, sex practices, anal sex, oral and genital sex, safe sex, length of relationships, past history of infections and HIV, drug use. These questions must be asked and patients must feel at ease in order to allow for appropriate sample collection and diagnosis.
Mental Health
Mental Health and wellbeing is of a particular concern of LGBT individuals.
Depression, Anxiety, alcohol and substance abuse, suicide are all more likely in an LGBT individual than in a heterosexual one.
Providing a responsive psychological support for the LGBT community often is a difficult journey for the patients, as they often do not fee adequately understood by a heterosexual therapist.
LGBT individuals are also more likely to be subjected to abuse and violence.
It is paramount therefore that a doctor is aware of these individual risk factors and that the language used is appropriate and respectful.
Preventative Healthcare
When talking about the health needs of the LGBT community, is not all about treating sexually transmitted infections and mental health issues.
It is paramount, that LGBT individuals access a good annual preventative healthcare service, a service that takes into consideration their sexual orientation as well as their personal risk factors.
Often asking and planning for future pregnancies or the desire of having children is overlooked. How could an LGBT individual be best prepared for this? How can a good doctor support him or her in preparing for such a journey?
Emotional wellbeing, cardiovascular health, impact of substance misuse assessment, assessment of family risk factors all must be part of a preventative health check. ROC Private Clinic has been one of the first clinics in London to offer PrEP HIV Prophylaxis. Patients' risk for contracting HIV should be assessed and PrEP should be offered if appropriate. Vaccination against Human Papilloma Virus should be offered along with Hepatitis vaccination.
In short, you must find a clinic and a doctor whom you trust, who understands you and your needs.
Discover the benefits of having a private doctor you trust.
Register today with ROC Private Clinic