This blog is written by our clinicians and aims to keep patients informed with up to date information on medical conditions.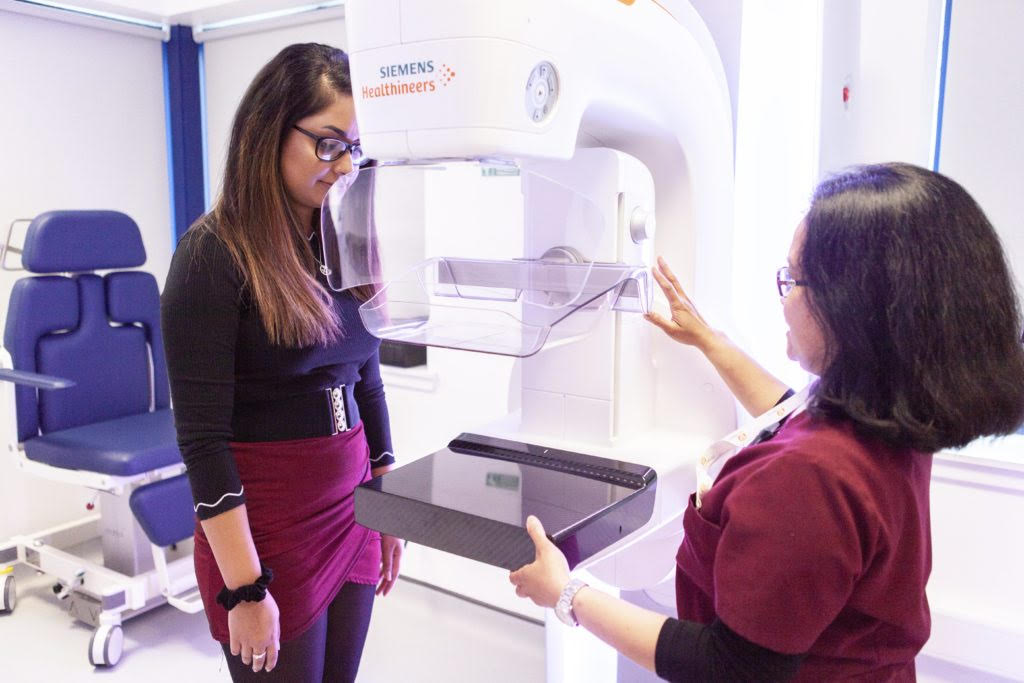 Breast Screening – are the current NHS guidelines good enough for you?
Breast cancer has been identified as the most common cause of cancer in the UK. That's why regular breast screening is very important for women's health and their longevity. Early detection of breast cancer via mammography helps improve outcomes and saves lives.
New guidelines for Mammography
The National Comprehensive Cancer Network (NCCN) has recently published new evidence-based patient-facing breast cancer guidelines that call for annual mammograms for all women over the age of 40 without a heightened risk profile. These guidelines were posted to help the wider public understand their personal risk for contracting breast cancer, their need for screening and how often they should attend, to detect a potential cancer early.
The guidelines state that women should undergo their first breast cancer assessment starting from age 25 and doctors have recommended annual mammography screening from the age of 40. An earlier annual mammography screen is advised for patients with additional risk factors and screening is crucial for those women who are pregnant or breastfeeding.
The guidelines also state the need to evaluate breast symptoms like pain, nipple discharge or palpable lumps and highlight the need for quick clinical and diagnostic evaluation that includes imaging and biopsy. These allow women to have more informed consultations with their doctors and health care providers and become active decision makers in their long-term health.
Are NHS guidelines sufficient for you?
The risk of breast cancer increases with age and is the most prevalent in women that have gone through menopause. According to NHS guidelines all women over 50 years of age up to their 71st birthday should be invited for breast screening every 3 years. Over the age of 71 years, you are no longer being invited for breast screening, however, you are more than welcome to contact your local health care provider to enquire about screening should you wish.
A paper by Professor Woodman, a renowned epidemiologist, has studied the occurrence of interval cancers in NHS breast screening program in the Northwestern region. The results have shown that the 3 years screening intervals may be too long, as some of the patients in the study developed breast cancer in this time.
Additionally, other studies show that annual or bi-annual intervals for breast screening show a much better benefit especially to women of post-menopausal age.
Why choose Breast Cancer Screening at ROC?
At ROC Clinic we support the recommendation by NCCN for Mammography being undertaken from the age of 40 instead of 50; we believe that regular breast screening will detect any abnormalities or cancers and thus, provide a better experience, outcome, and recovery.
If you, or someone else you know, feel that you would like to have additional Breast Screening, and you would like to have a personal care plan, we at ROC Clinic can offer this for you. We are proud to offer a state-of-the-art digital Mammograms operated by highly skilled Radiologists.
Our One-Stop Breast Clinic offers 2D, mammograms as well as Breast Density measurements for women of all ages. We also offer Well Woman Packages that include Breast Screening and a full health MOT.
You can access our 'One-Stop Breast Clinic' without a doctor's referral.
If you have any questions about Breast Screening or any other services that we offer at ROC Private Clinic Aberdeen, please call us on 01224 515 254.
Written by Barbora Okasova – Physician Associate (trainee).
References:
New NCCN Guidelines for Mammography: All Women Over 40 (medscape.com)
NHS breast screening: helping you decide – GOV.UK (www.gov.uk)
When you'll be invited for breast screening and who should go – NHS (www.nhs.uk)
https://www.nature.com/articles/s41416-021-01521-8