This blog is written by our clinicians and aims to keep patients informed with up to date information on medical conditions.
Long COVID: What to Look Out For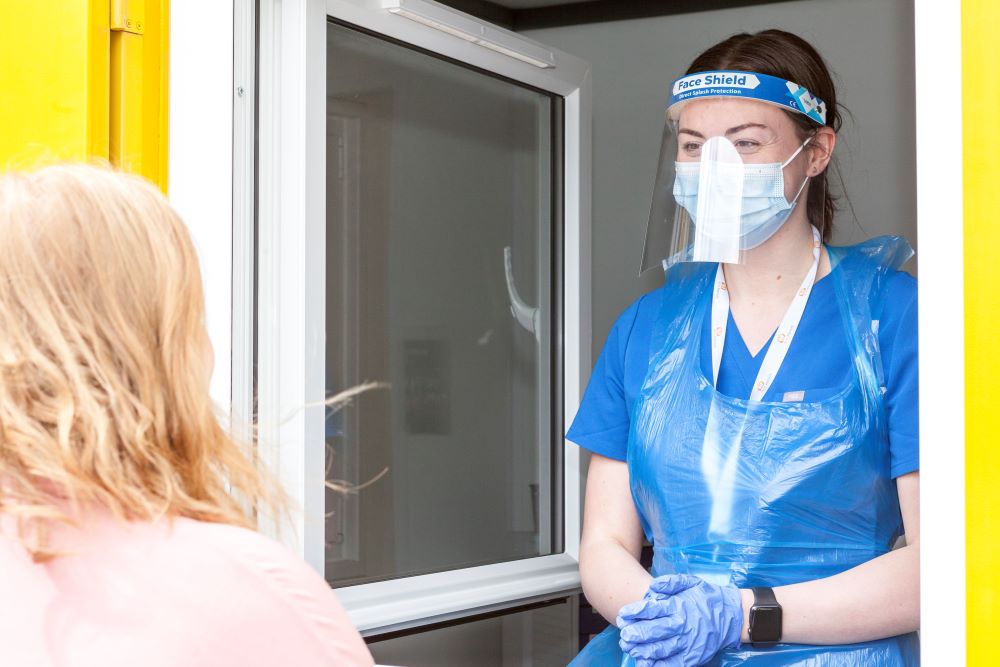 Getting a positive diagnosis for COVID-19 can be terrifying for patients. Even though many people who have tested positive will make a full recovery, some have found that their symptoms can last for weeks or even months after the initial infection.
Being aware of what to look out for is vital in ensuring a full recovery.
10% of people who have been infected with COVID will go on to develop additional symptoms even those who are not hospitalized and who have a mild illness can experience persistent or late symptoms. This is sometimes called post-COVID-19 syndrome or "long COVID".
Below is a list of reported remaining symptoms from patients, 6 months after their initial COVID infection:
Post-exertional malaise
Fatigue
Brain fog
All neurological sensations
Headaches and related symptoms
Memory loss
Insomnia
Muscle aches
Palpitations
Shortness of breath
Speech/language issues                                 
Dizziness/balance issues                                            
Joint pain
Tachycardia
Tightness of chest
Other sleeping symptoms
Breathing difficulty
Chills/flushing/sweats
Pain/burning sensation in the chest
Tinnitus
It is apparent that long COVID is affecting one of the 5 senses: smell. Parosmia (an unpleasant sense of smell, reported to smell like burning plastic) is common in cases relating to long COVID. The two strong indicators of long COVID in patients are unresolved symptoms of shortness of breath and chest tightness.
Around 53% of patients have described suffering from parosmia following their initial COVID infection. Many patients reporting strong odours to be the trigger: onions, garlic and coffee. Sometimes, even water has been reported to taste "vile". Typically, parosmia begins 3 months after the initial COVID infection. This can be after the initial improvement in smell following on from the primary infection.
Around 80% of people affected by parosmia have had no improvement in symptoms at 6 months. It is thought to believe parosmia lasts between 6 to 18 months.
Two months on from the initial COVID infection, patients have self-reported the following symptoms regarding their smelling abilities:
80% reported a full sense of smell back
15% reported mild to moderate loss of smell
5% reported severe complete loss of smell
Similar statistics were reported from patients at 6 months post-infection.
The good news is that symptoms are likely to continue to improve over time, however, this is a long process and may take at least 12 to 18 months.
"Ongoing symptoms" are classified as those that manifest 4 to 12 weeks after the initial COVID infection. These symptoms include cryptogenic organising pneumonia (inflammation in the small airways and alveoli, leading to breathing difficulty), pulmonary fibrosis (scarring in the lungs), and chronic thromboembolic pulmonary hypertension (blood clots in the lungs).
"Post-COVID syndrome" or "Long COVID" lasts beyond the 12-week marker. Unresolved respiratory symptoms with no underlying cardiovascular or respiratory pathophysiology can suggest post-COVID syndrome.
If you are suffering with any of these symptoms you should go to your doctor to get advice about how to manage and monitor them at home. If your symptoms are having a big impact on your life, you may be referred to a specialist rehabilitation service or a service that specialises in the specific symptoms you have.
If you're worried about Coronavirus, don't delay! At ROC we know that getting to the doctors isn't always easy. If you are unable, or unwilling to attend a face-to-face appointment, or equally if this is not safe in the context of a pandemic, you can book an online consultation.