This blog is written by our clinicians and aims to keep patients informed with up to date information on medical conditions.
ROC Health: Get ready for new private hospital in Westhill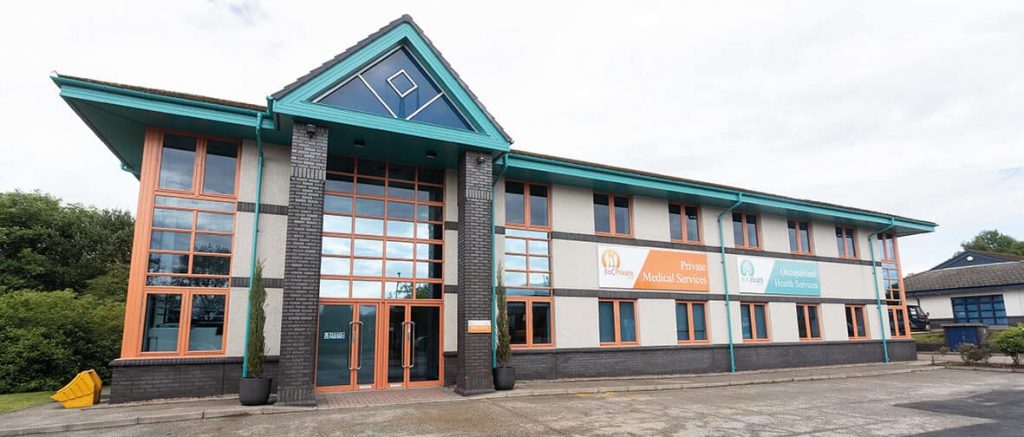 ROC is proud to announce a major milestone for a start-up healthcare business, whilst celebrating 10 years of success this August.
Having been operating in Aberdeen for the past six years, the Westhill based private health clinic has begun its transition from a primarily Outpatient Private GP, Specialist and Occupational Health Centre to a new, state of art Private Hospital.
Originating in the famous Harley Street area of London, the clinic initially established itself in the Cults area of Aberdeen in 2014, but quickly outgrew its premises and in 2016 moved to Westhill Business Park, area that offers ample parking and rapid access links from different areas of the North East. 2019 saw ROC Health acquire new premises in the area, to enable planned expansion.
With funding secured to imminently deliver a further 5000 sq ft of Imaging Diagnostics, Specialist Consulting, Investigative Urology and Gynaecology suites, ROC recently appointed a new senior management team, blending in executive financial experience from the energy sector with executive healthcare experience from the existing markets.
The business believes that an integrative model of healthcare delivery is essential for employers and employees, more so in Covid-19 times, where access and care may be delayed or impaired. Private individuals and companies alike need to know that they can access same day care and assessments, that enables them to operate efficiently and safe.
With a strong strategic and business development team within the organisation, a highly agile and experienced Chief Financial Officer, a supporting workforce, and the experience, competitiveness and drive of Founder and CEO – Dr Cristina Romete, ROC Health is determined to achieve its goal: deliver a State of Art Private Hospital, that brings excellence and diversity to the North East of Scotland and beyond.
"It has been a challenging journey to reach our 10-year mark anniversary, but our drive for excellence, 5-star customer service and determination to support our patients and clients in their journeys have made it worthwhile", says Dr Cristina Romete – CEO.
Engaging positive dialogues with investors and their keen interest in the next phase of development, ROC Health is getting ready to deliver further diagnostic and investigative facilities, a cancer treatment centre, and operating theatres, during 2020/2021.
Ensuring Covid-19 Free Environment is key for the safety of our staff and patients
In these challenging times, the clinic has maintained a 100% Covid-19 free environment. This has been achieved through a combination of symptomatic screening, modification of access and consultations protocols, PPE, enhanced clinical cleaning and weekly testing of their staff.
A firm believer in quality and strong clinical governance, the clinic utilises only UKAS approved laboratory facilities for the diagnosis of Covid-19.
The current lack of CE marked point care, rapid diagnostic Covid-19 equipment, coupled with the relatively naïve Covid-19 data and differences in the decision-making process across different healthcare organisations, have created a difficult environment for smooth and rapid patient flows and in particular for managing large volumes.
ROC Health has invested in up and coming CE marked technology, from leading international manufacturers, that will allow ROC to undertake an efficient and rapid triage of staff and patients. We expect this to be in place as early as September 2020.
For patients and companies looking for a 5-star, safe and reliable service, whether on ad-hoc or continuous basis-  ROC Health is the place for you.
For clinicians looking for a responsive organisation, focused on clinical advances and efficient service delivery, that invests in you- ROC Health is the place for you.
For individuals looking for 24/7 personalised VIP level of service, from full genome sequencing to international health management – ROC Health has a service specifically designed for you.