This blog is written by our clinicians and aims to keep patients informed with up to date information on medical conditions.
ROC Health Set To Expand Its Foothold In The NE Scotland Private Health Market
ROC Clinic Aberdeen – Welcomes all to New Premises
Within the last week we relocated to new enhanced premises.We welcome all visitors and any questions you may have about our services by phone 01224 515 254 or aberdeen@rochealthservices.com, or you can simply just walk in and talk to one of our representatives at reception.
ROC is expected to open its new clinic in the Westhill area of Aberdeen on July 1st 2019.
ROC acquired new 11,800sq ft premises within Westhill Business Park in April 2019, premises that are part of a 3-phase development project over the next 2 years. The new facilities will see ROC expand its Occupational and Private Medical Services, including the establishment of a state of art Diagnostic Centre.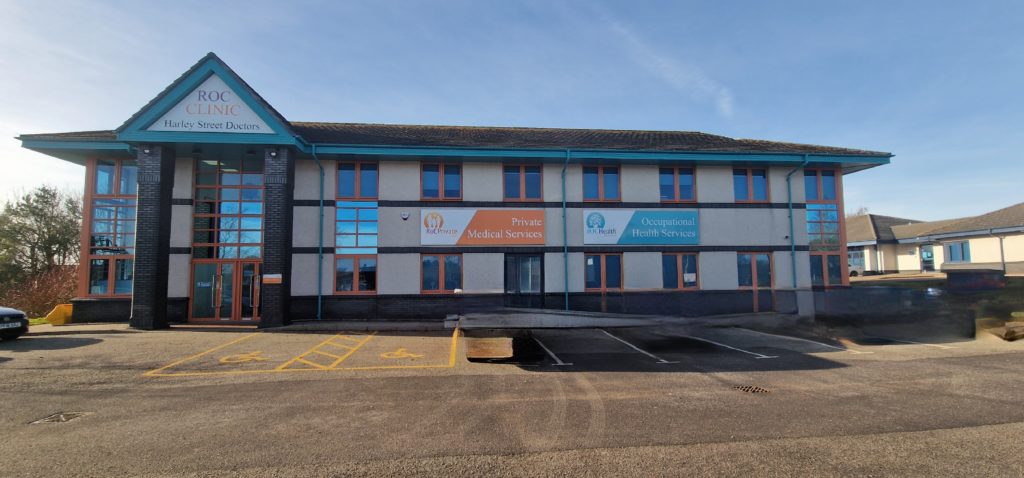 ROC will provide an exceptional new healthcare facility to both companies and individuals alike. ROC's Chief Executive, Dr Cristina Romete says ROC Clinic Aberdeen will bring the latest technology, speed of service, transparency and cross-speciality collaboration, combining the best of Harley Street London and with the best of Scotland's Healthcare.
"For those wishing to travel outside Scotland in search of clinical excellence and superior service, ROC will give you the world class Private Care you deserve.
For those companies looking for a new fresh model of delivering Occupational Healthcare, ROC will give you the satisfaction of Simplicity, Excellence and Responsiveness you've been searching for.


The Aberdeenshire healthcare market has been relatively static for a very long time, and competition is a healthy mindset. ROC is here to stay."
The new facility will have four centres of excellence focused on Women, Men and Children and Occupational Health. With a strong focus on high quality rapid access GP consultations and investigations, ROC shall continue to deliver its services with passion and outmost care.
The new premises to be opened in July will also see the launch of our VIP Care Programme, led by Dr Cristina Romete – CEO, nominated as Top UK Doctor by Spears 500 for the past 2 years. This service will be available to individuals and families as well as companies, as part of their executive care programmes. Her experience in looking after high net worth individuals for the past 12 years, from our office in Harley Street London as well as at an international level is invaluable when it comes to the best of personalised care.